The fashion and lifestyle industries are booming with influencer marketing courtesy of luxury lifestyle influencers and bloggers. A few clicks of the button on your phone and you can get full wardrobes, travel itineraries, beauty routines, food indulgences, and more from your favorite influencers. While at first glance it may seem like a simple exchange between two parties, there is so much happening deep beneath the surface. The ROI of luxury lifestyle influencers and social media influencer marketing is far greater than some analytics would have you believe.
But as a business, how can you leverage luxury lifestyle influencers to achieve your business goals? The first step would be to identify the "right-fit" influencers that are a match with your brand, mission, and desire to gain. Then you have to clearly communicate why you want to communicate and how you want to do it. It's all about authenticity and connecting with your audience. You will find more about top luxury lifestyle influencer at this blog post https://lmg.media/top-luxury-lifestyle-influencers/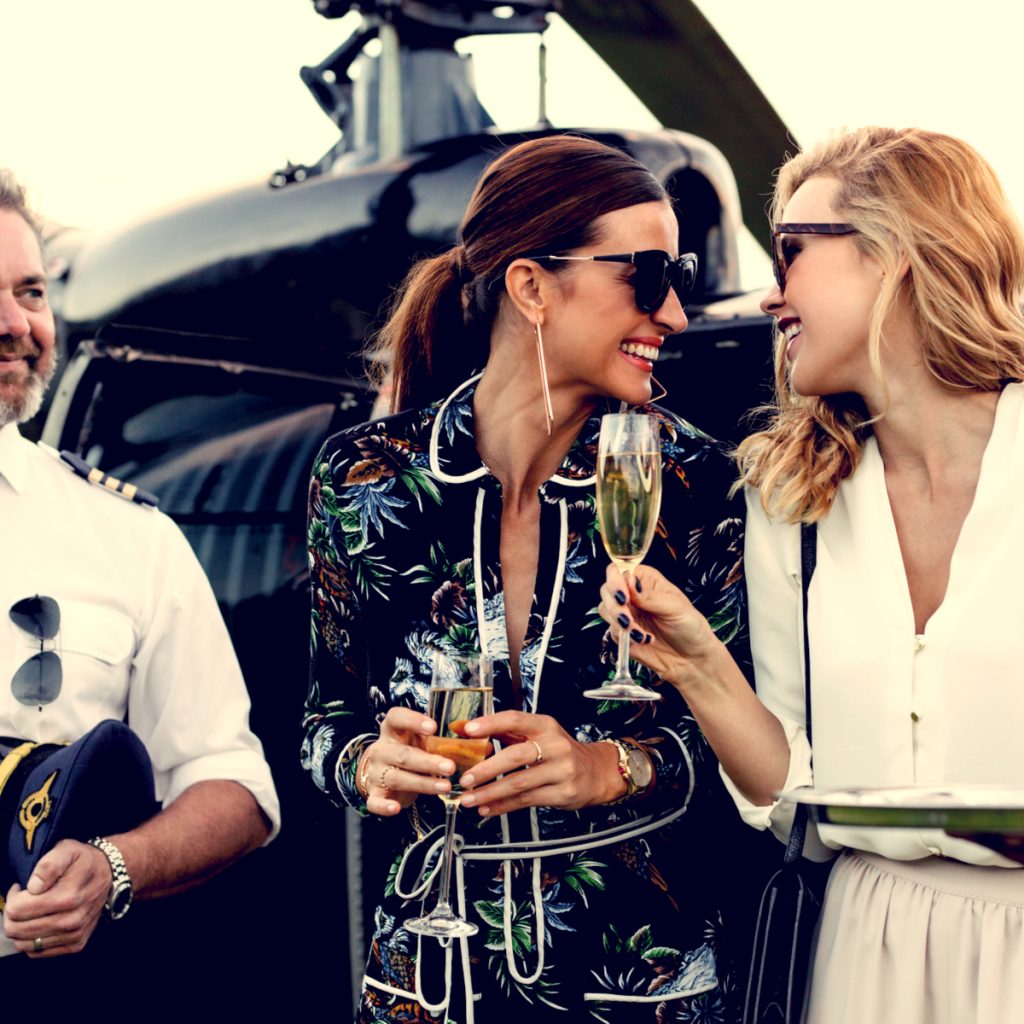 To assist you, we've compiled a list of 10 of the top luxury lifestyle influencers to connect and collaborate with. Who knows where it will take your brand next! Perhaps just a click away from greatness?
1. Chiara Ferragni (18.2M):
Popular Italian luxury lifestyle influencer, blogger, and entrepreneur, Chiara Ferragni has collaborated with fashion brands across the boundaries and social media to ensure that her following knows what's in fashion. Ranked among the top fashion influencers in the world by Forbes, Chiara Ferragni is known for her simple approach to dressing and styling. Her followers fell in love with her elegance, her calm, and her warm personality. Boasting a commanding presence on multiple social networking platforms, Ferragni has a distinct admirer base that extends all across the globe. From Italy to the United States, fans are eager to follow her wherever she goes and experience all that she experiences. And having worked with prestigious brands such as Prada, Dsquared2, and more, she definitely has experience promoting businesses' intended images all while being fully authentic to herself.
2. Negin Mirsalehi (5.7M)
Popular fashion and lifestyle blogger, Negin Mirsalehi, has over 5.7 million Instagram followers. She's a self-made blogger, holistic nutritional health coach, and award-winning entrepreneur that inspires her followers to live a life of inner peace, outer beauty, and a healthy lifestyle. Her charismatic, bold, and soulful personality has won her a loyal following and has convinced numerous brands to work with her. From Dolce & Gabbana to BCBG, Mirsalehi has collaborated with numerous brands across the US, Europe, and the Middle East, and for that reason, she is a highly valuable social media influencer. The influencer has built a strong, thriving personal brand that is all about authenticity and passion. When working with a brand, she delivers high-quality content reflective of her personal brand through which she connects to her followers. She is a breath of fresh air to other luxury lifestyle influencers with her charming personality and her ability to delivers content and collaborations that her dedicated followers crave. She was also listed in Forbes 30 under 30 list as one of the most successful social media gurus who all have very promising careers ahead of them.
Fashion and lifestyle blogger, Lauren Conrad, earns high marks as one of the most influential social media influencers precisely because of her aptitude for fashion, lifestyle, her commanding social media fan base, and of course, her own brand. A proud celebrity of the business world, her flagship products – from clothing to books – have earned her lifelong fanbase. Her strong, pragmatic, and smart take on fashion, beauty, and lifestyle has allowed her to lay a path to success for herself despite having a rather controversial start to her career. Today she boasts 9+ million followers on Instagram, Facebook, and Twitter, and with her own brand Laurenconrad.com she inspires and reaches out to her following with ease and class. Her strong brand identity and ability to connect with her audience have won her numerous collaborations with luxury brands and can be seen as a key factor to her continued success in the luxury lifestyle industry.
Zoe Sugg, a.k.a Zoella, is one of the biggest British bloggers of all time. Her YouTube channel boasts 1 million subscribers, and on her social media pages, she boasts 10+ million followers. She has amassed her following through her dedication to her blog and consistent delivery of new content, curated specifically to fulfill her rapidly growing audience. Zoella is estimated to make as much as $560,000 a year from the social media realm alone, and with the expansion of her personal brand and lifestyle product lines a mere click away, there seems to be no end to the rise of this successful social media influencer. However, great success does not come without scrutiny from the critics or life-changing hardships. Nevertheless, her strong presence in social media is undeniable, and in spite of her flaws, she remains one of the top luxury lifestyle influencers.
5. Sincerely Jules (5.3M)
Julie Sarinana is most famous for her glamour blogging site, Sincerely Jules. The blog features her own chic California style, and she has been touring all over the world with her fashion advice and travels. She has been connected with several luxury brands and today counts amongst her fan base huge celebrity names like Rihanna, Emma Stone, Cara Delevigne, and actresses Jennifer Lawrence and Emma Watson. A powerful savvy influencer with a unique voice, her Instagram account boasts a great collection of photos of the blogger's beauty secrets, party lifestyle, and beauty tips. Her blog also features a shop where her fans can find some of her most popular products. The blog is successful, credible, and has a huge reach for her audience to connect with.
Unique to her passion for real-life and spreading fashion news, Aspyn Ovard Ferris is a luxury lifestyle influencing the force of the fashion and lifestyle industry. Currently, she resides in Utah with her husband, Parker Ferris, and her baby girl Dove. Her style is definitely different, colorful, and boldly sassy, but one thing is for sure – she makes for an excellent influencer and knows what's up in the world of fashion. With nearly 2.2 million followers on Instagram, fashionistas around the world know her name. From her style tips to her beauty secrets, she always keeps her fans up to date with everything hot in the world of fashion. Her momentous rise to social media fame came from a deep desire to share her truth and her effortless fashion sense. She has collaborated with many established fashion brands, and for that reason, she is a must-have luxury lifestyle brand influencer.
Amber Fillerup Clark is the creator behind the popular style blog Barefoot Blonde. She lives with her husband and three children in Arizona and enjoys giving advice on her favorite topics: fashion, beauty, fitness, interior design, all while traveling, exploring, and sharing her love for what's new in everything she appreciates. Her blog has a strong fan base of over a million followers and has gained a lot of them through her engaging personality, obsession with beauty, and "yummy mummy" lifestyle. Recently, she has been touring around the country, sharing her insights on style, family, passion for photoshoots, the inspiration behind brand collaborations, and more. Her blog has gained her a lot of recognition, and she enjoys capturing it all on Instagram and YouTube.
Julia Lang's Instagram feed is lush, vibrant, and sublime. You'll find a fusion of lifestyle and fashion updates, art that reflects euro aesthetics, and surprising swaths of creative designs. Having been featured in ELLE and other known magazines, you can see what separates this beauty influencer from the rest. Her distinct style in fashion and her creative flair in design have made her an influencer to watch. Julia has also captured the attention of other luxury brands that she endorses and enjoys a high fan base that she connects with on a daily basis. She definitely is one of the top luxury lifestyle influencers to consider when you are looking at opportunities to collaborate with a brand that is looking for an influencer with a unique flair and style.
With an immersive history in the fashion industry, Alyssa Lenore, a New York-based blogger, has helped clients connect with a new audience through her blog Styled & Smitten. As a New York staple who now calls the city home after growing up and going to school there, she is uniquely positioned to help her clients build lasting relationships with a new audience. She constantly shares her fashion tips and uses her Instagram to document her travels and various experiences. Her blog is supported by her powerful presence on social media and her authentic content. She is a powerful influencer when it comes to luxury lifestyle branding and promotion, thanks to her ability to connect with her followers in the most profound and meaningful way.
In her LA-based life and fashion blog, Caitlyn captures a sort of sophisticated stillness and backgrounds that double as a wonderful catalog of her trips. Her presence on Instagram, Facebook, and her travel blog is filled with fashion, lifestyle, beauty, motivation, wellness, and much more. She has traveled to exotic places around the globe, capturing the ultimate destination fashion looks to inspire and delight you. Words can't quite make up for her impeccable taste or her unique brand of travel blogging – you have to see for yourself. Caitlyn has collaborated with some of the biggest names in the fashion and the lifestyle industry, and her style is otherwise known as effortless chic that soaks up her destination in an elegantly understated way.