Influencer marketing can be seen as the wisdom of crowds, where an individual's decisions are modified due to the opinions of others in the group. Fashion influencers have the advantage of a humble appearance that is more likely to generate trust with their potential audience. They are often perceived as the average person's stylish friend, and their level of personal authenticity makes them well suited for building this type of trust.
Not only this, but fashion influencers seem to have the right balance of not being too distant or too far removed from reality. They present a more attainable ideal that is relatable to their audience. Again, these influencers are a representation of each individual's best friend, so to speak.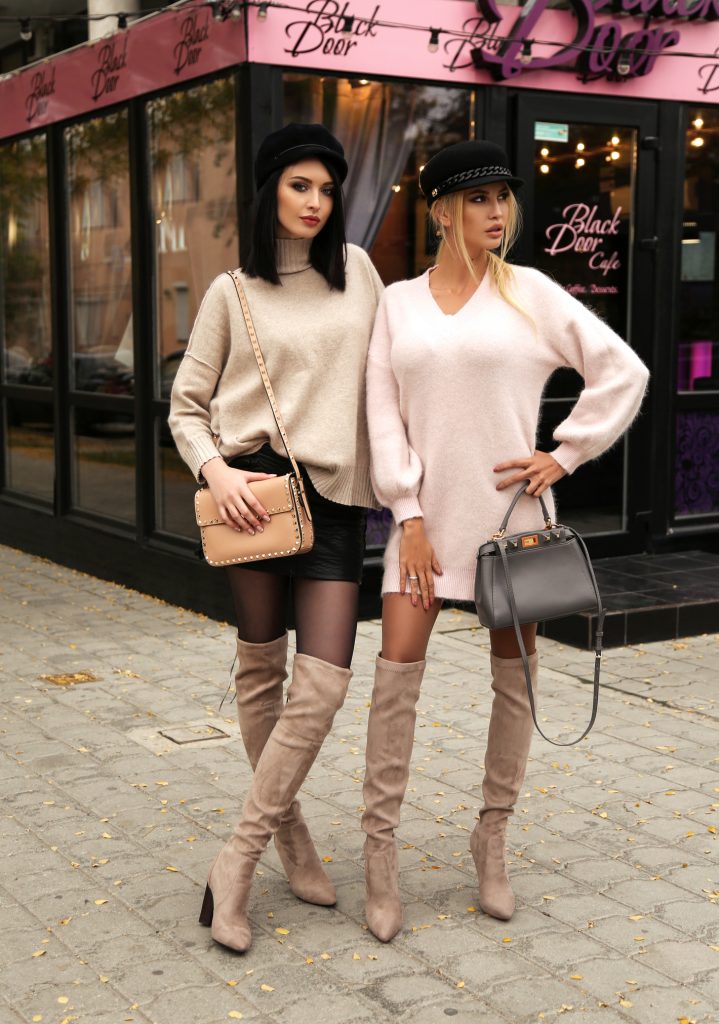 What Influence Instagram Has on Fashion Community
The influence of Instagram's fashion community is apparent in its users' propensity to research a product or brand, gather customer feedback, and form an educated opinion – or not – based on their influencers' experiences. According to a number of recent studies, Instagram has the most influence on Millennials when purchasing beauty and fashion-related products and services. For example, 72% of Millennials surveyed said they do research on Instagram prior to making a purchase in the beauty or fashion category [1].
They also place greater significance on the opinions and experiences of other users when deciding to purchase a product or service. 84% of Millennials surveyed said that they check with friends and influencers before making a purchase [2]. 71% of Millennials surveyed also value what their peers have to say, and they often agree to purchase products or services based on their peers' recommendations [3].
It seems Instagrammers are more likely to believe their friends, who they can relate to, over traditional avenues of advertising and marketing. Influencers provide a less intrusive and more personal way of marketing, which is more in tune with how young people choose to make decisions in the digital age.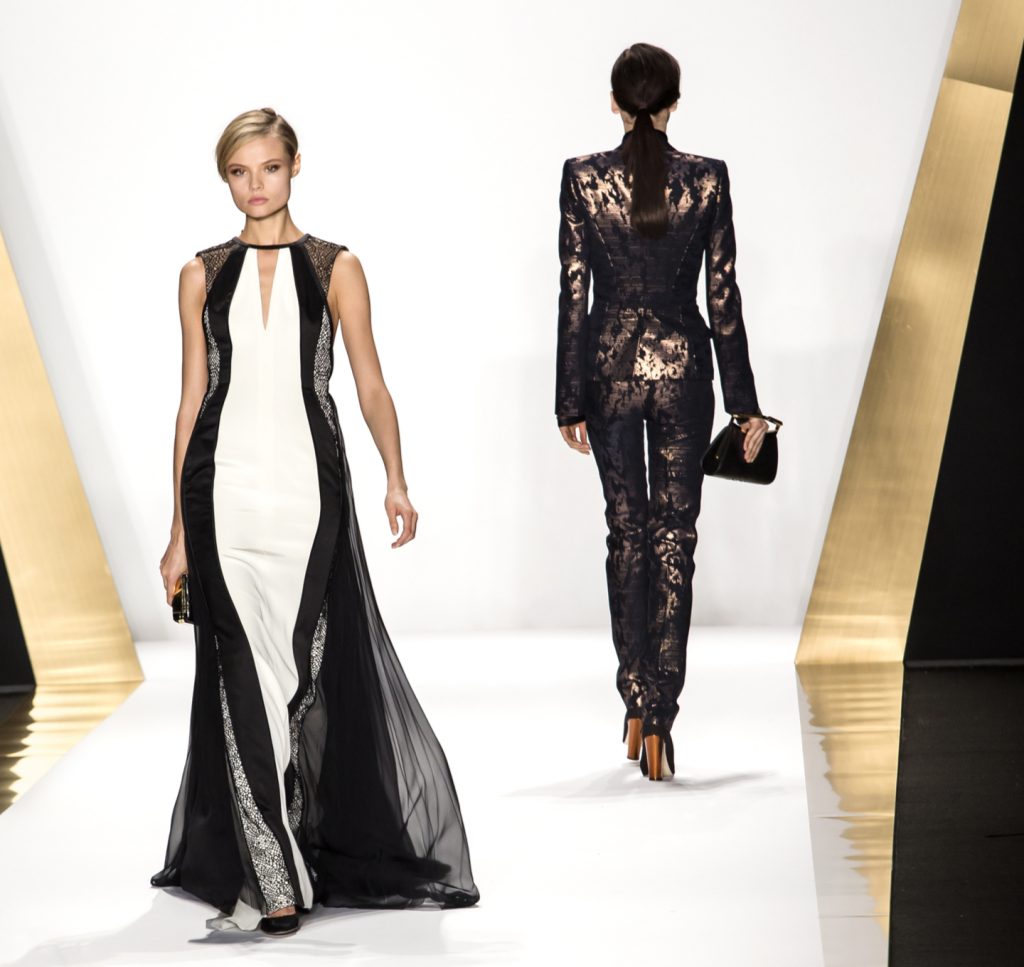 The same goes for connecting with and engaging with other people. Influencers may not provide insights that users would not otherwise have access to, but they can provide a less passive way of interacting with those who do. Social media has become social for a reason, an opportunity for people to participate, share, and bond over shared interests and hobbies. As a result, users may be less likely to buy products or services from a brand that is merely trying to shove them down their throats through traditional methods of advertising.
Instagram has become a place for cultivating inspiration and connection. Users can rely on their influencers to translate their interests, varied tastes, and current lifestyles into a product that is not only aesthetically pleasing but also exposes them to a new type of personal brand and mindset.
5 Things Fashion Influencers on Instagram Can Do for Brands & Businesses
Fashion influencers with their authenticity-based engagement can be a highly effective way of getting those coveted Millennials to buy and connect with the brand. Here are five things fashion influencers on Instagram could do to make their brand more successful in the digital world.
1. Personalize the brand message
Fashion influencers are a perfect way of bringing users' interests and lifestyle to life. Their everyday posts resonate with their followers and end up creating a strong connection with their followers. Aside from lifestyle content, the influencer can provide different perspectives of the brand's product or service, which can be helpful in differentiating the brand from other similar competitors.
2. Increase brand awareness
Fashion influencers can effectively increase brand awareness, not only for the products and services of the brand but also for the brand itself. They can show the lifestyle of the brand's target audience and their affinity to the brand's products and services. Through engaging and authentic posts, fashion influencers can create a connection with the brand's target audience and effectively establish a relationship. This can help develop brand loyalty and recognition.
3. Get earned traffic
Earned traffic is a marketing term for traffic that is built through earned media and relationships. It is more effective compared to purchased traffic, as it is less expensive and suggests a higher engagement level. Getting earned traffic can be a bit tricky, and influencers are one of the best ways of achieving it. They can promote the brand's services and products through their posts, and their followers, who likely have a similar lifestyle and interest, are more inclined to click on the brand's Instagram post.
4. Accelerate and improve the organic reach of posts
Fashion influencers can help improve the organic reach of posts, as their content is more relevant to their followers. Their followers will likely be more engaged in the posts, as they are relevant to their interests and provide something interesting to see on a daily basis. This can lead to an increase in the posts' engagement and impression levels, thus giving it a higher probability of being seen by a greater number of users.
5. Provide another glimpse into the brand's personality and tone
Fashion influencers have a platform that they can use to express themselves and provide other insights about the brand and products or services. Most of the time, fashion influencers are individuals who have prior experience and a following in a certain industry. As a result, they can easily provide their followers with a glimpse of the brand's voice and personality, and their insights can be a valuable addition to the brand's product and service.
An influencer's value lies in their authenticity and trust amongst their community. These values, used in conjunction with the more traditional ways of marketing and advertising, can help brands reach their target audience through a more personal and active way of marketing. Not only that, but they can also help brands enhance their overall digital presence, increase brand awareness and presence, and significantly increase their engagement level across all social media platforms.
Top 3 Fashion Influencers on Instagram
Achieving all-inclusive audiences from many different demographics can be an extremely trying task for fashion brands. Any brand that is up for the challenge would like to know the best way to engage the top fashion influencers, but with so many options, it can be challenging to find the most effective way to reach them.Enlisted are three of the most noteworthy fashion influencers of the year.
Chiara Ferragni
Chiara Ferragni specializing in handbags & accessories collection with high-end style incorporated into a casual, wearable style. With well over 17M Instagram followers, she is definitely a top influencer on Instagram.
Camila Coelho
Brazilian vlogger and social media personality, Camila Coelho, is one very familiar face on the internet for a couple of valid reasons. Firstly, she has been able to build her career while remaining completely honest and true to herself, never compromising on her values and principles. Secondly, she has been able to do so while displaying both her talent and charm, something few internet personalities have done as successfully and convincingly as she has done.
Noha Style Icon
Noha Nabil has earned massive recognition for her impeccable fashion sense and impeccable trend predictions. With around 7.9 M followers on Instagram, She has been able to form a significant following that constitutes an impressive number of fashion-obsessed millennials. Her particular appeal is that she manages to express her own perspective, giving her loyal following an honest representation that makes followers feel like they know Noha.
Conclusion
Fashion influencers on Instagram are a powerful avenue to achieve better visibility and engagement on the platform. They are building communities and promoting brands and products to help them grow and succeed in the rapidly changing world of digital marketing.
Our experience is when working with fashion influencers on Instagram to engage with an influencer marketing agency specializing in fashion influencers like Fashion LMG our go-to fashion influencer agency of choice. this fashion marketing agency specializes in fashion influencer marketing. They are absolute experts for fashion Instagram influencers.
References
[1] https://www.forbes.com/sites/andrewarnold/2017/12/22/4-ways-social-media-influences-millennials-purchasing-decisions/
[2] https://www.gartner.com/en/marketing/insights/articles/fuel-social-marketing-user-generated-content
[3] https://blog.hubspot.com/blog/tabid/6307/bid/30239/71-More-Likely-to-Purchase-Based-on-Social-Media-Referrals-Infographic.aspx